About Us
My lifelong commitment of showing and breeding dogs started at the tender age of 6 years. My grandfather exhibited German Shepherd Dogs and my parents, Welsh Corgi Pembrokes. I continued showing both breeds until well into my teens when I fell in love with the Australian Cattle Dog.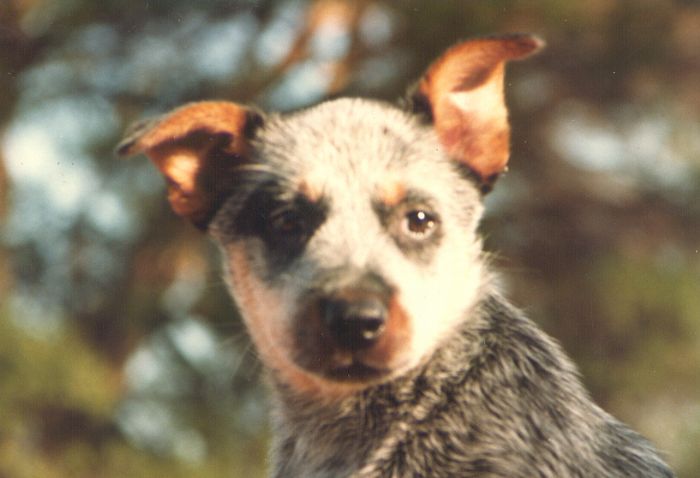 My first couple of dogs were no world beaters, and it wasn't until I came upon Tirlta Rexie and Meroolestate Kristie that I was destined to be successful in this breed. Ch Tilta Rexie (Dugal) was a multi group winner and Ch Meroolestate Kristie (PK) was my first Best in Show winner. (Dugal was tragically killed in 1988 and PK passed away at 17 years of age in Sept 1999)
PK was mated to a son of Dugal's and the mating produced 7 pups, 6 males, 1 female. I zeroed in on a long legged, big headed, clumsy male and ran this pup on. What a handful he was!!!! Personality just like his mum and quite toey with other males. His registered name was Kombinalong Super"K". His show career commenced relatively uneventfully. Not until he gained his first Best in Group at nine months of age did I really consider that I would persist with this clumsy dog.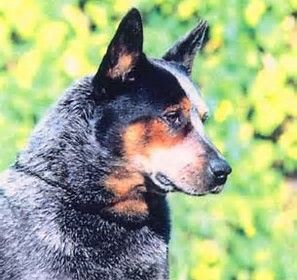 Multi BIS/BISS Ch Kombinalong Super "K" won a record breaking 20 Best in Shows, 21 Runner Up to Best in Show, won Best in Show at the Australian Breeds Bi-Centennial Spectacular in 1988 and amassed over 3,500 Challenge points.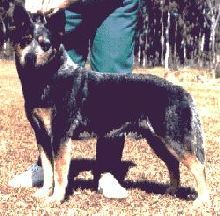 His son and first Australian Cattle Dog in the world to be
Aust/American/Mexican/Belize/Guatemalan and Inter Ch Kombinalong Super Impact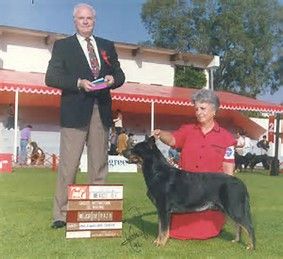 Halfbrother Aust/New Zealand/American/Mex/Canadian/Belize/Guatemalan/International
Ch Kombinalong Stryk Super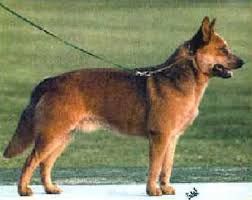 Son of Super "K" and Multi BIS/BISS Grand Ch Kombinalong Super Octane who had 10 BIS/BISS and record breaking14 Royal Challenges at 7 years of age.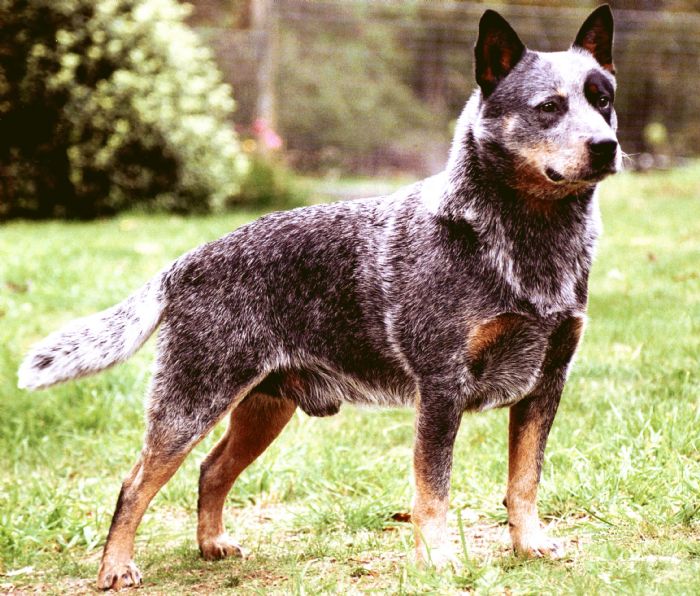 Top winning bitches BISS Ch Kombinalong C'est Super, a multi Specialty winner and Royal CC winner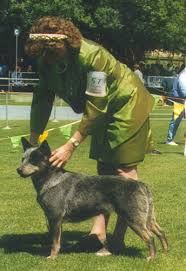 BISS Ch Kombinalong Truly Super a BIS Specialty winner multi In Group/ In Show winner and Royal CC winner.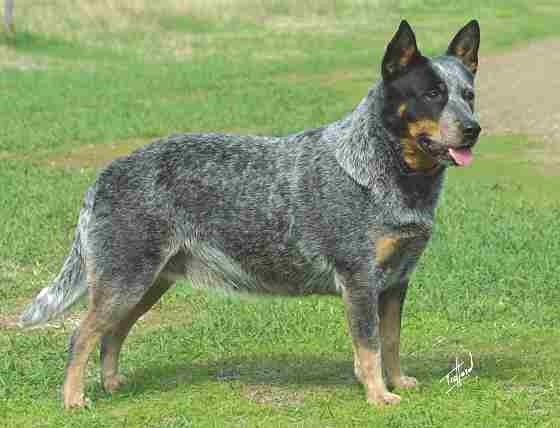 Multi BIS/BISS Aust Ch Kombinalong Super Tramp (Res CC Puppy in Group Sydney Royal 2003, BOB, Group 3 Sydney Royal 2006 – multi Group placer and Class in Show winner, All breeds and Specialty) Ch KombinalongSupercharmed (Bitch CC Sydney Royal 2003, Bitch CC R/U BOB Sydney Royal 2006,multi Class in Show winner at All breeds and Specialty) Ch Kombinalong Super Pinot (multi Class in Group, Class in Show winner All breeds and Specialty) Multi Royal BOB
winning Ch Kombinalong OO Super (multi Specialty and All breeds Class in Show winner)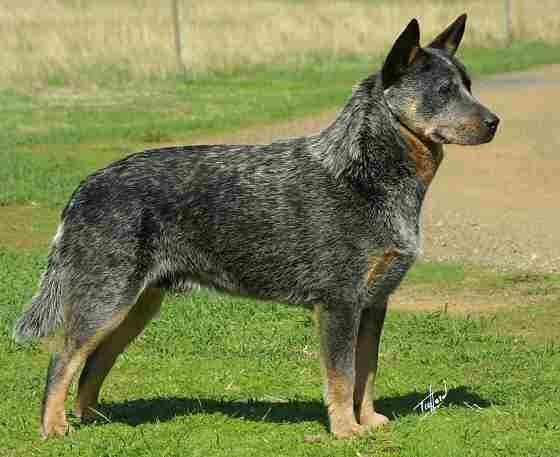 Multi BIS/BISS Aust SUPREME Ch Kombinalong Super Highway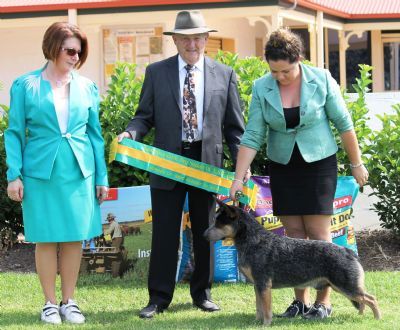 Multi BISS Aust Ch Kombinalong The Age of Super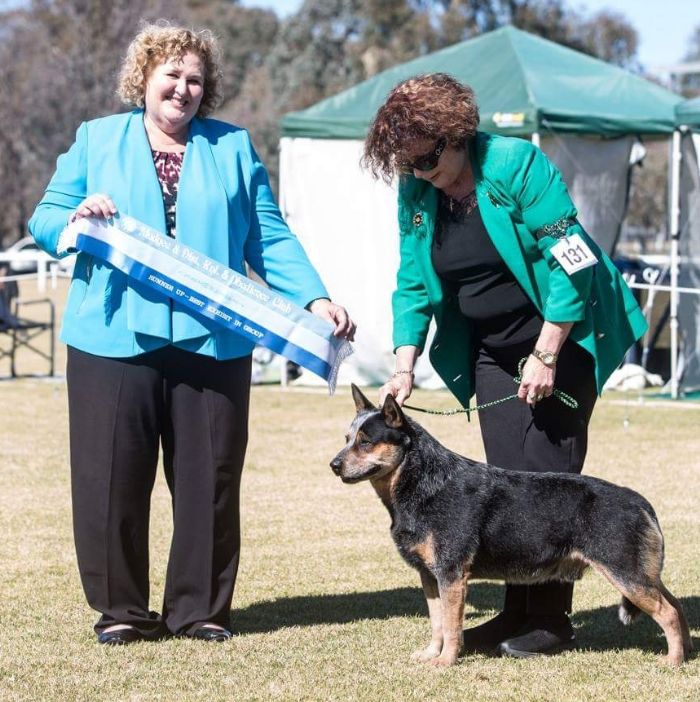 Multi in Show winning BISS Aust Ch Kombinalong The Edge of Super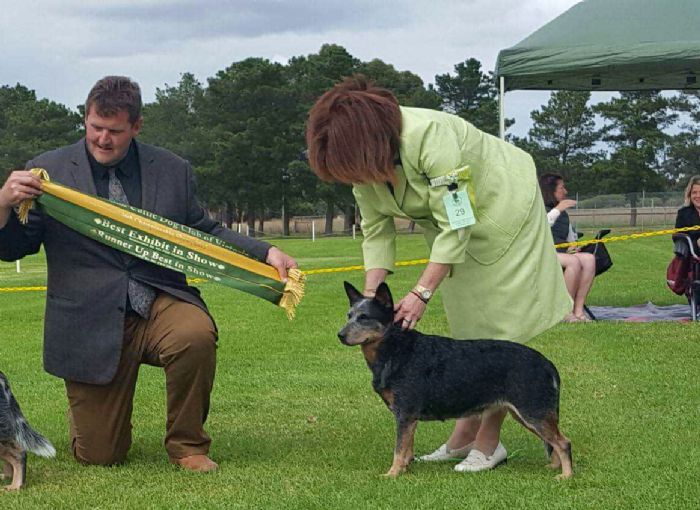 As of February 2019 Narelle had bred her 38th American Champion and 52nd Australian Champion and has many champions around the world including Russia, South Africa,Singapore, New Zealand, Canada and many countries in Europe
A vocally strong advocate for genetic testing Narelle has been PRCD and PLL testing since the DNA has been available, she also owns her own BAER (Hearing) testing unit and all breeding stock are hip and elbow scored.
An accomplished author Narelle has written for TFH Publications "The Australian Cattle Dog" which sold worldwide some 50,000 copies. In 1996 she wrote and published, "The Australasian Dobermann", a 416 page history of the Dobermann in Australia and New Zealand, and "The New Owners Guide to the Australian Cattle Dog"
book, which was released in July 1999.
My new project is a "definitive study" of the Australian Cattle Dog and the Australian Stumpy Tail Cattle Dog. The book entitled "Cattle Dogs...The Great Australian Icons" is due for release late 2021.
Narelle has presented her Australian Cattle Dog study of the breed to the Dog Judges Association of America on line, the Finnish Kennel Club and her lecture material is used in most states of Australia and New Zealand.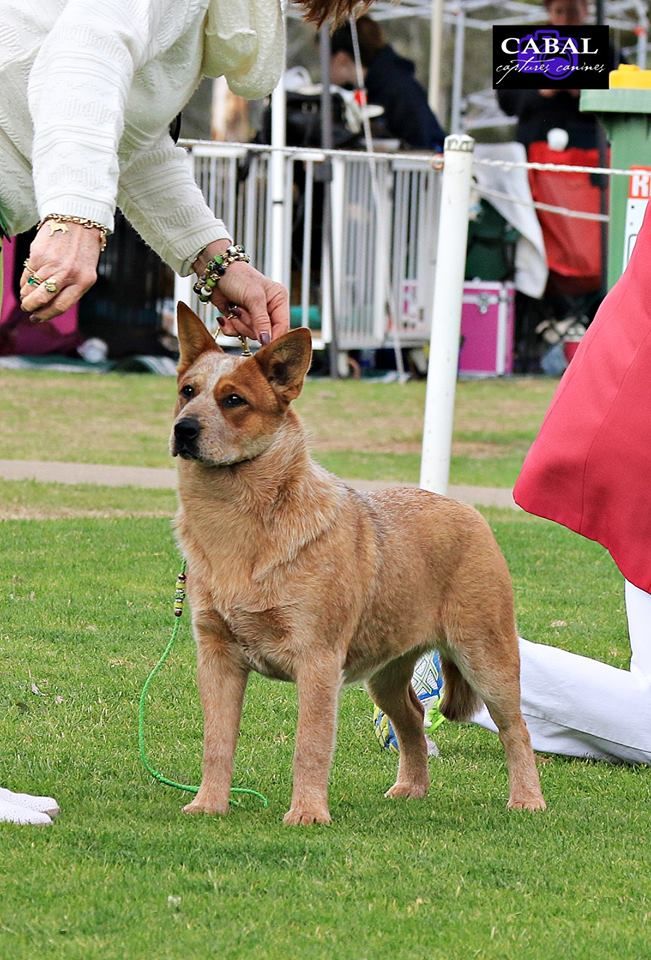 As past chairperson of the Hereditary disease committee of the Tasmanian Canine Association Inc I will continue to be heavily involved with the hereditary and congenital problems facing our breed and strongly campaign to encourage breeders to test for these problems.
The aim of Kombinalong Australian Cattle dogs is to breed sound, healthy congenital disease free dogs while never losing what cattleman such as Thomas Hall intended when he decided to put together this very first designer breed.
"An all-round utility dog"
For more information about this wonderful breed or to talk about owning your own "Super" dog please visit our Puppy page or Facebook Page.
Contact Details
Kombinalong Kennels
NSW Australia
Email: [email protected]
Phone: 0419787375
ABN 99 209 925 507